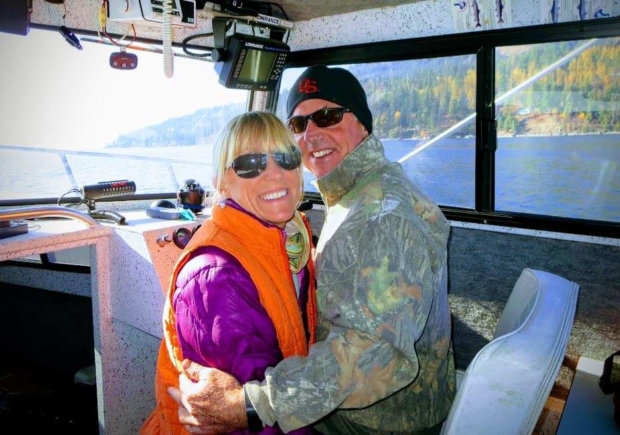 Stephen Smith and Karen Hempstead-Smith, owners of Skipping Stones Studio, are avid outdoor recreationists and longtime North Idaho residents. They own a ranch with horses and cows and spend much of their free time hiking, skiing, and fishing. They share a passion for creating beautiful and unique handcrafted hardware, and will even trek together to out-of-the-way places along Lake Pend Oreille to find just the right stones for a project.
Karen has a background in art and landscaping, and her love of nature extends back to childhood. As a young girl, she spent summer vacations in nearby Priest Lake and would return home with her suitcase filled with small stones that she'd collected from the lakeshore. "I always wanted to bring nature home with me," she said. Today, she incorporates that appreciation of the outdoors into every finished project.
Stephen's innate eye for finding what's beautiful in nature assists him in discovering just the right stones to use in Skipping Stones' unique products. "It tunes to us, and it comes fairly easy because we enjoy being at one with nature."
Call them today to discuss your project – they'll be happy to share their insights, guide you through the process, and hey, even climb a few mountains to make your visions come to life!
Bringing Nature Indoors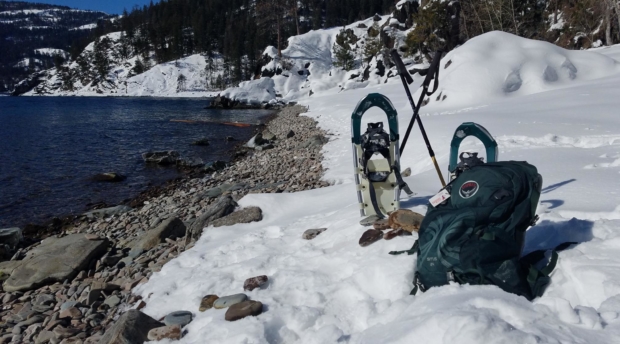 At Skipping Stones Studio we work with natural glacial stone and river rock to create cabinet knobs, pulls, and doorknobs. We are a working art studio creating functional art for the home or yard.
We are located in the heart of a recreational paradise in the northern panhandle of Idaho. Sandpoint is surrounded by the Selkirk and Cabinet Mountains and nestled on the 111 miles of shoreline of pristine Lake Pend Oreille.
Every process of our stone craft is a delight. First the hunt and careful selection of each unique stone, made to your specific needs or wants.
We acquire permits and are very conscious of maintaining the integrity of Mother Earth.
Hiking and kayaking we search for the perfect conditions where water and shore meet to naturally tumble the stones into the shapes and sizes we desire.
Next, the creative process begins by transforming stones into functional art, that's the fun part and it doesn't stop there!
Finally these beautiful glacial stones find their way into your home to inspire a zen element of harmony and balance. Earth elements are necessary Feng Shui in a home to hold physical energies which promote good health and inspire tranquility.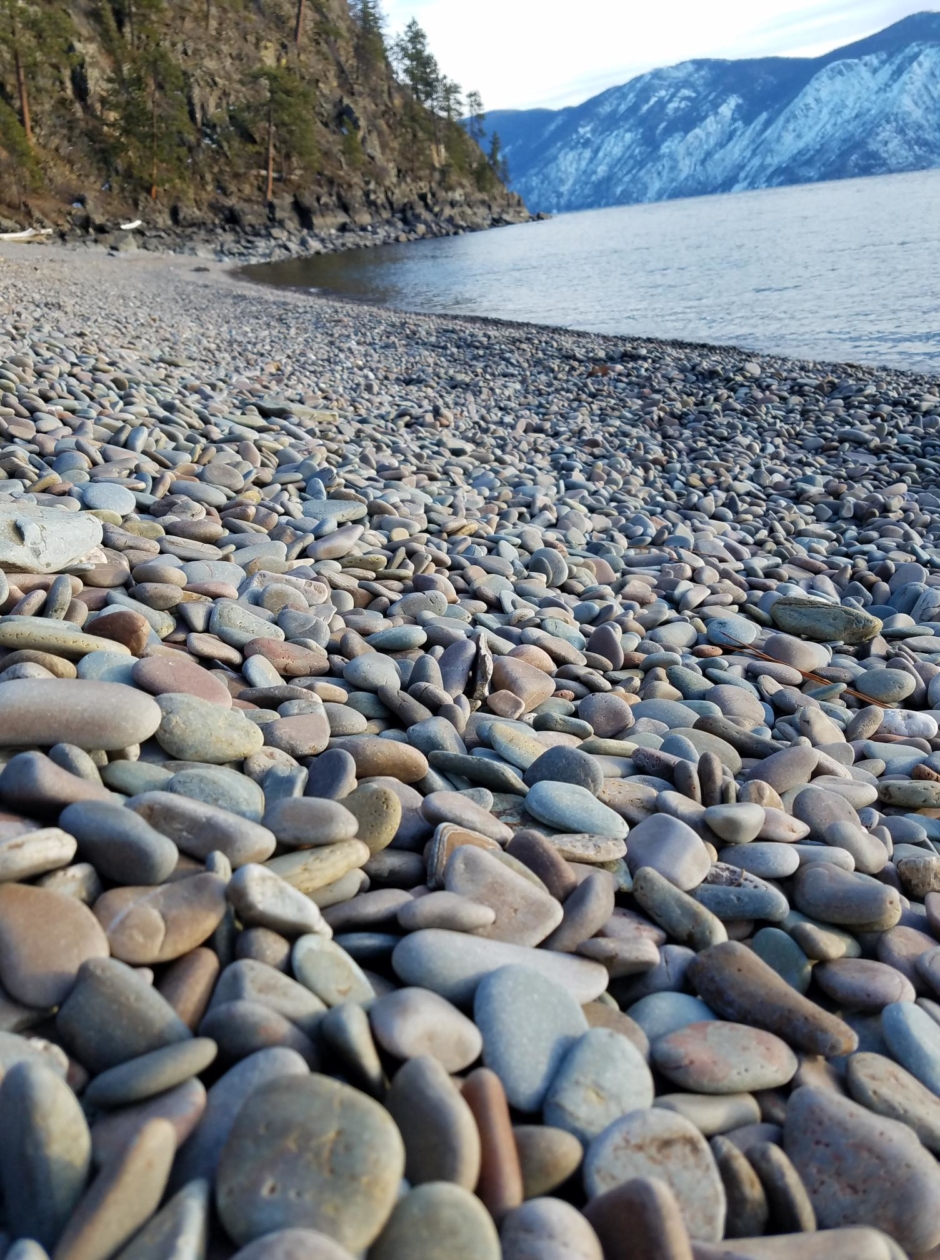 Stone holds many stories.
Stone absorbs and holds energy.
Stone grounds us, it connects us to the sacred.
Nature provides the richest environment in which to cultivate our soul. We have found much joy and inspiration in her gifts and it is our desire to surround ourselves with natural organic materials in our daily life. In the long winter months, when the earth is blanketed over with ice and snow, we can still connect and feel grounded with the energy each time we open a cabinet door or turn on a light.
Earth, Wind, and Water
A Geological Wonder
16,000 years ago, great ice sheets flowed down Canada into Montana and Northern Idaho creating Glacial Lake Missoula. At the highest lake level the ice dam broke with catastrophic results sending a mountain of water a mile high over the land.This wondrous force of the Missoula Flood carved out the Purcell Trench where streams, rivers and lakes abound. An echo of the past, these glacial stones are an awesome reminder of what may have been the greatest flood in the history of the world.